It's not unusual for students living in on-campus dormitories to feel a little out of place and nervous. With new surroundings and experiences, sometimes they're out on their own for the first time. I can feel a little spooky, wandering the empty halls at night. For students living in the Voorhees Hall on the campus of Coe College, however, there might be a few more things going bump in the night than the average college dormitory. The tragic story of a young college girl continues to haunt the campus, participating in classic college pranks with a supernatural twist. Said to be tied to an old grandfather clock, the resident ghost is certainly not shy. Today, we're exploring the legend of Helen Roberts, a student whose education was cut short, along with her short life.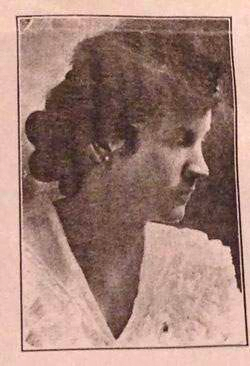 Coe College is a small liberal arts college in Cedar Rapids, Iowa. Originally founded in 1851 by a Presbyterian Reverend, a large grant was given by a local farmer, Daniel Coe, whose stipulation with the funding required the school be open for both men and women. The college used the donation from Coe to buy 80 acres of farmland and two downtown lots, on which the school would be built. The institute was founded as co-educational, and was accredited in 1907. The school was well-established and respected by the time the Spanish Influenza crept its way onto the campus.
Cedar Rapids reported over 3000 deaths from the deadly disease, including several college students on the campus of Coe College. Voorhees Hall's second story was dedicated as an infirmary during the unprecedented times of illness. One young woman who came to Coe College in 1918 would only experience a few weeks of classes before catching the flu. 19 year old Helen Roberts would pass away after battling the disease for weeks, some say she passed in the very infirmary in Voorhees Hall that now houses student residents. The legend of Helen began that year, and has continued through to the modern era.
Helen Roberts passed away from pneumonia caused by influenza on October 28, 1918. Helen's parents were devastated by the loss of their daughter. In their grief, they donated funds to set up a scholarship in Helen's name, which is still awarded to this day, and sent a family heirloom of an antique German grandfather clock. The clock is still housed in the dormitory that Helen lived so briefly in. Some say that her life was cut too short for her liking, so she decided to stick around on campus in her afterlife. Many experiences of the students living in Voorhees Hall lends credence to this theory.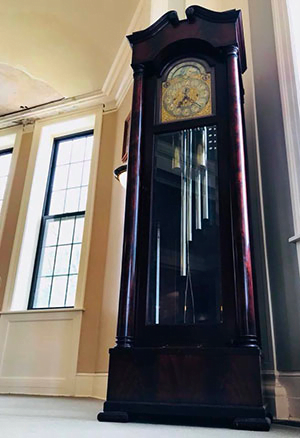 Many reports of haunting activity have been made from students in the college, even as far back as the 1970s, when her legend really took off. Students report cold spots in the hall, especially nearby the grandfather clock, and the sound of labored breathing in the hallways. Female students have reported being locked out of their room in the middle of the night, and it's rumored that Helen is not fond of gentlemen callers in the women's dormitory. She's not afraid to let them know her disapproval, with electrical items turning on and off on their own, and the strange sensation of someone tapping on their shoulder. Doors have slammed, keys have been lost, and some items in dormitories have been moved by an unseen hand.
The students who really feel the effect of Helen's haunting are the ladies in her former sorority, Delta Delta Delta. Legends say that her apparition has been seen by many tri-delta students, but her pranks are typically lighthearted in nature. Helen is described as a friendly ghost, rather than a frightening ghoul. Some students even report getting phone calls from the spirit, with the weak and quiet voice of a woman on the other side. More students have reported full-bodied apparitions of a young girl in white, disappearing around the corner.
A local ghost story is irresistible to college students, and thus reports have been made of seances held near the grandfather clock, with some saying they received intelligent responses from Helen. On the 100 year anniversary of her passing, twenty students attended a seance complete with an ouija board in an attempt to contact Helen. One of the responses indicated that she was stuck in Voorhees Hall and was not looking for her lost diary (another legend about the haunting of the hall.) The fascination with the supernatural continues into the 21st century and the legend of Helen Roberts is still whispered about on the campus of Coe College.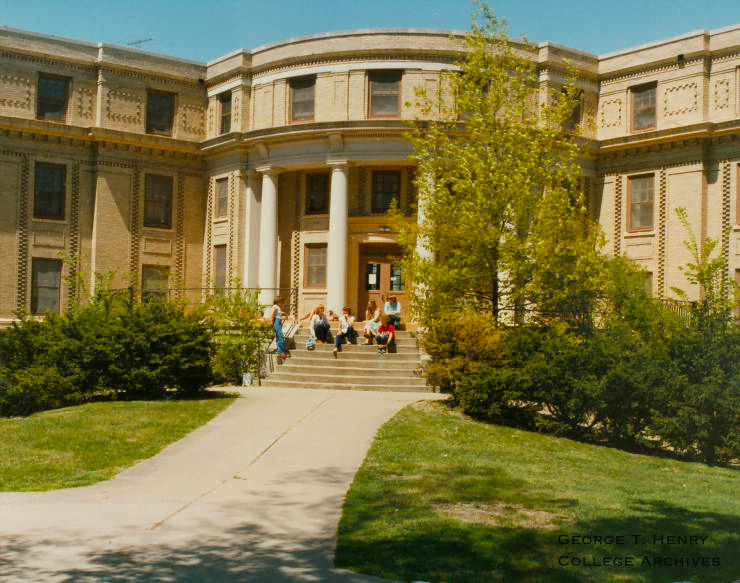 The scholarship in Helen's name is still awarded every year, over 100 years later. Despite her short stay on campus and her tragic end, the education sponsored in her name will last for generations. Students may come and go, but Helen's legacy continues on. While she may not have gotten the chance to finish her education, her spirit and the memory of her loss continues with and antique clock, some college pranks, and a friendly ghost on the Coe Campus in Cedar Rapids.
About the Author
Latest Posts

Born in Death Valley and raised on the prairie, Deborah is a Wyoming-based paranormal researcher and a senior at the University of Wyoming, studying Communication. Her interests lie in folklore, history, rhetorical analysis and research. With an obvious love for ghost stories, frequently those interests combine with her work on Ghostlandia.